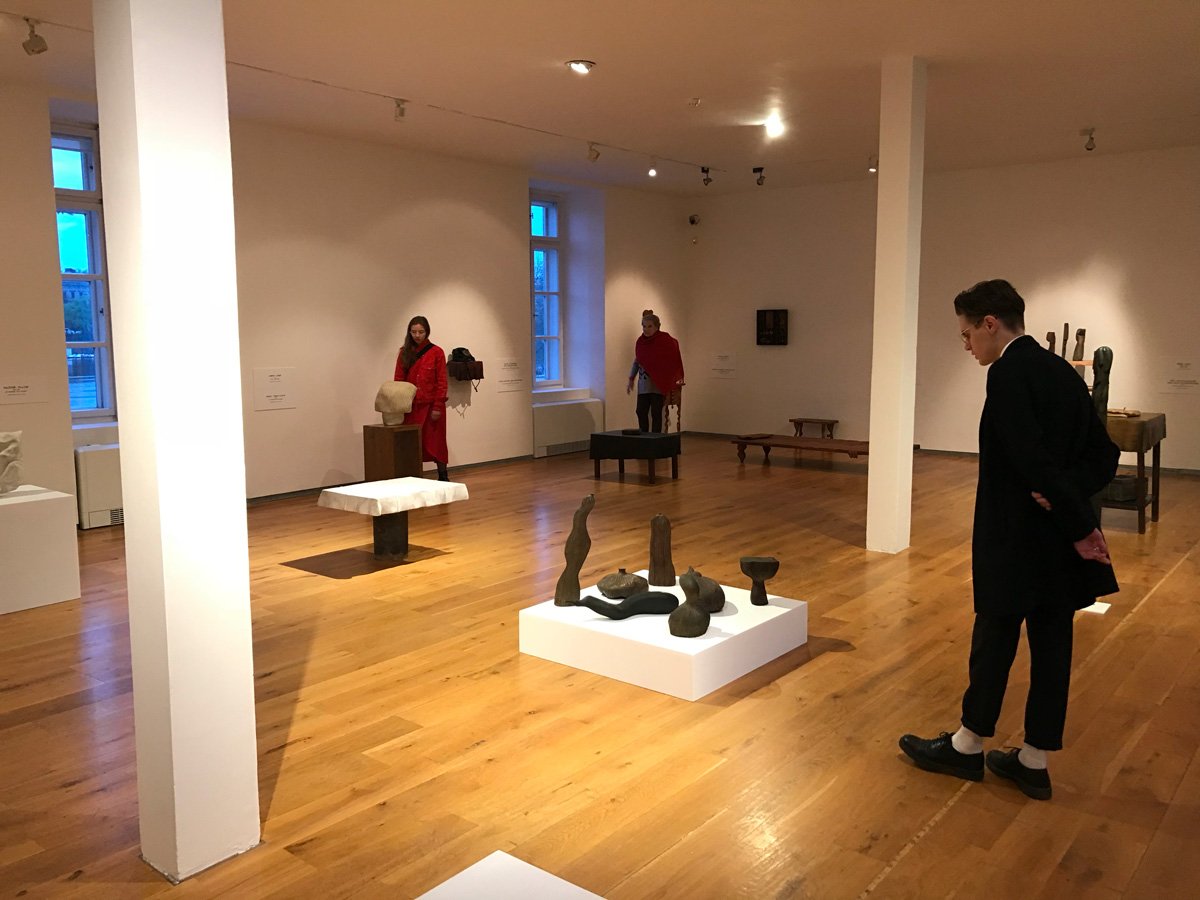 JIŘÍ SEIFERT
Exhibition
06. 04. 2019 - 16. 06. 2019
Výstava SOCHAŘ JIŘÍ SEIFERT
The exhibition takes place at Museum Kampa from April 6 through June 16, 2019
A monograph about Jiří Seifert published by Arthouse Hejtmánek is being released for the exhibition.
"Jiří Seifert was a true sculptor who worked not only with plaster, but also with enduring and precious materials which he was able to bestow with beautiful form and resonant meaning. It is magnificent that twenty years following his death, a large exhibition and thorough monograph can commemorate his oeuvre. The monograph tracks Seifert's life and artistic career, excellently capturing his exceptional talent and significance in the context of Czech modern sculpture. The documentation section presents rich images and provides a compelling testimony of Seifert's sculptural philosophy and of his work in the Czech cultural scene from the 1960s up to the 1990s. In the midst of rapid transitions from one period to the next in the arts and society, Seifert's characteristic philosophy remained a steady pillar for Czech alternative art and a high artistic standard. Jitka Hlaváčková's monograph precisely illustrates the inner unity of Seifert's oeuvre in mutual relationships between his public and private art." - Prof.PhDr. Petr Wittlich CSc
Sculptor Jiří Seifert is a renowned figure of the Czech sculptural scene of the second half of the 20th century. He has taken part in several international symposiums, which he considered an important site of artistic dialogue. During the 1970s he was forced to withdraw from public life and live in seclusion. This exhibition presents the artist's work with all materials (marble, sandstone, alabaster, wood and slate) and during all periods. It will concentrate on small intimate work and on large work, on the artist's typical softness, permanence, movement and ancient fluting.