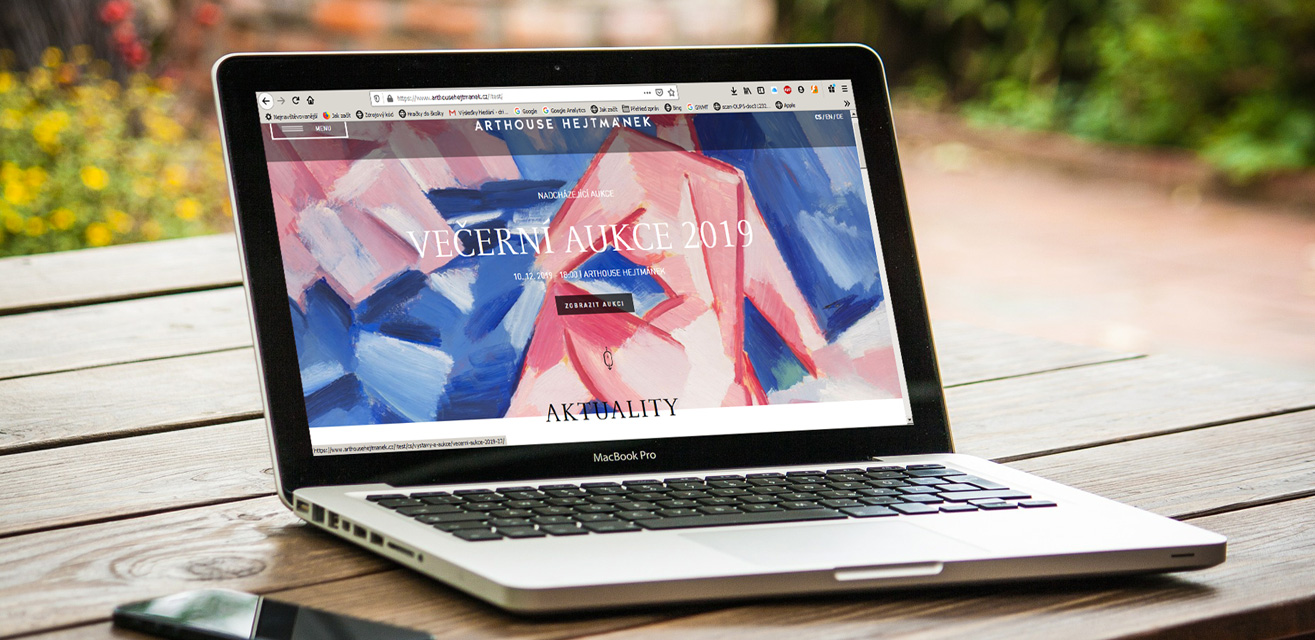 Arthouse Hejtmánek is launching a new website.
The beta version is online!
30. 10. 2019 | Arthouse Hejtmánek
It is our pleasure to inform you that Arthouse Hejtmánek has launched a new website. We firmly hope that the site will allow you to get a better understanding of our company, exhibitions, and auctions that we hold for you. Our new website has started beta testing, and we would be happy to hear your feedback and ideas that would help improve the website and our services.
back to list

Print