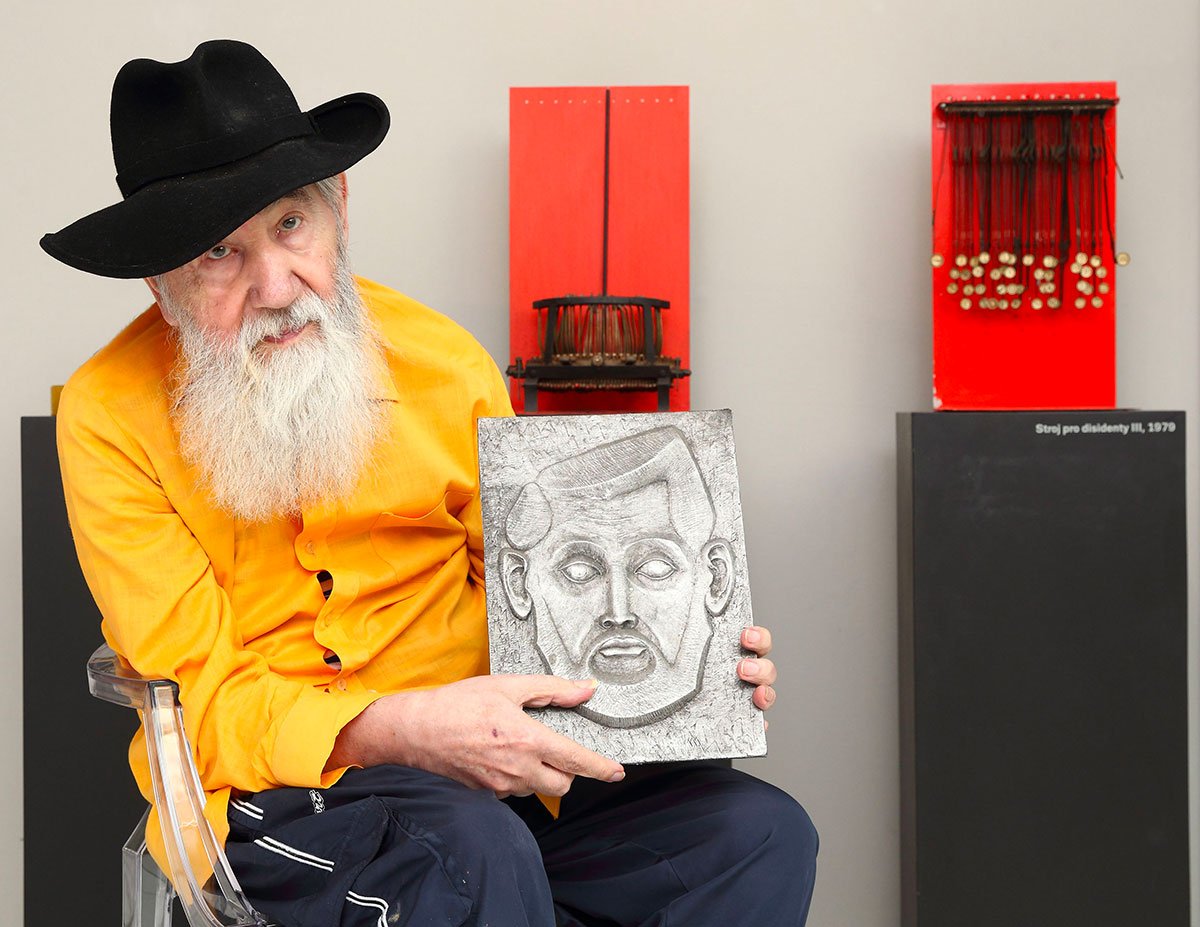 MILAN BERÁNEK
Ausstellung
05. 10. 2017 - 05. 11. 2017
MILAN BERANEK Exhibition

In the autumn of 2017 Arthouse Hejtmánek presented an exploration of the work of sculptor Milan Beránek (*1936), who created all of his art outside of his primary profession. Beránek's sculptures, colored objects and wooden assemblages could have ended in a dumpster, but literally at the last minute, shortly before the artist moved out of his apartment, Tomáš Hejtmánek rescued his work. Accompanied by the artist's poems, period photographs, and a new documentary, the work of this unique and exceptionally creative artist was made its public debut.
"Milan Beránek created many first-rate works that were often ironic about the one-party state, so it would have been a real shame if he and his work would have fallen into oblivion. My objective is to not only present his oeuvre in a dignified manner, but to also get him accepted among collectors and included in galleries," Tomáš Hejtmánek says.

CATALOGUE

Soft bond, contains approximately 250 colour and black and white photographs, czech language, 148 pages. For further information click here.

PHOTOGALLERY

You can view photos of the exhibition here.