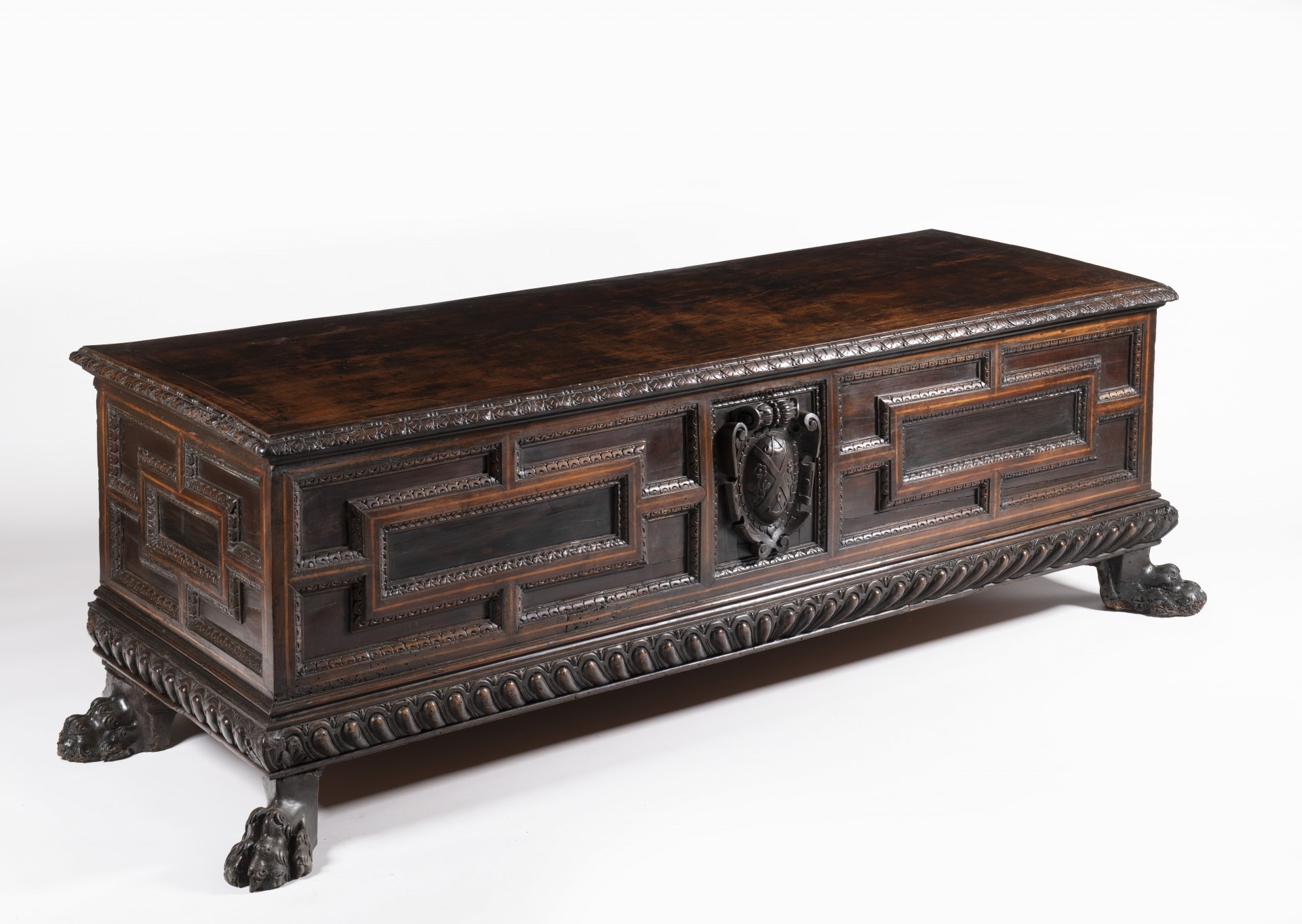 EVENING AUCTION 2020
Passed auction
10. 12. 2020 | 18:00
We are grateful to all participants of our Evening Auction who contributed to the atmosphere of this exceptional event.
The most expensive painting was the painting Queen of the Seas (1948 - 1950) by Jan Zrzavý, the masterpiece of a series of ports and barges was auctioned for 27,280,000 CZK. The iconic Showcase with a clock by Josef Gočár achieved a sovereign auction record and rose to 1,984,000 CZK during an exciting auction battle. Josef Lada is undoubtedly one of the mainstays of Czech auctions, the work Winter (1941) with a picturesque depiction of the Czech countryside reached a respectable amount of 2,108,000 CZK.
Jan Václav Mrkvička, broke his auction record again with a child portrait of Boris III – the author regularly appears in the search for international interest. New owner gained it on the phone for 806,000 CZK. A unique example of Russian art by Karl Pavlovich Briullov – Horsewoman with a Dog was sold for 992,000 CZK, the work of the representative of suprematism Ivan Vasilyevich Kliun - The composition with transparent red, brown and blue was sold to a new owner for 1,116,000 crowns and the Russian girl by Filip Maljavin set a new record of the Czech auction halls with the amount of CZK 1,364,000.
Břetislav Benda also rewrote the author's record in Arthouse Hejmánek - a statue made of Carrara marble called In the Bath was sold for 260,400 CZK. The portrait of the famous Czech dancer Milča Mayerová in a portrait by Hugo Boettinger reached the amount of 545,600 crowns and also set a new author's record. In total, we managed to sell artworks for almost 57 million crowns (prices include the buyer's premium). Thank you for your favor and we wish you a pleasant Christmas and a happy jump into the new year 2021.