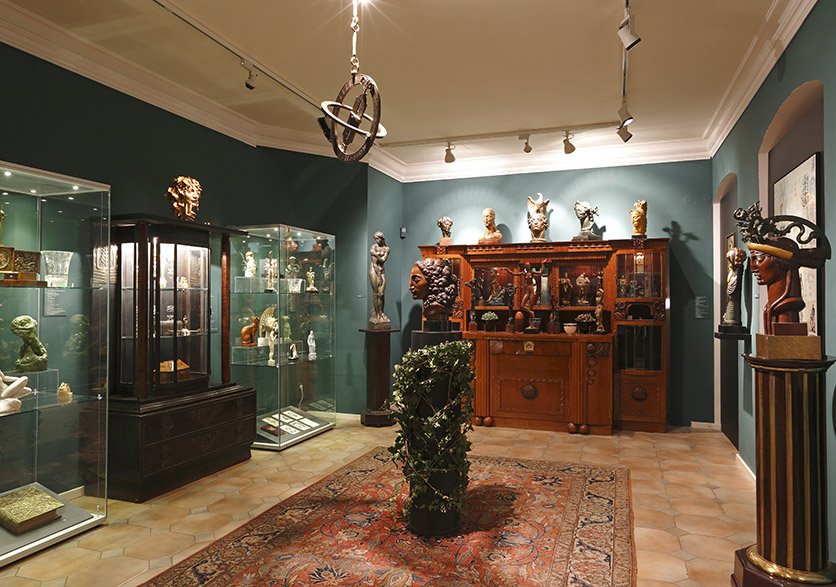 Ausstellung JAROSLAV HOREJC
Ausstellung
15. 10. 2015 - 30. 12. 2015
JAROSLAV HOREJC Exhibition

In 2015 the gallery Arthouse Hejtmanek held a special exhibition of the work of sculptor Jaroslav Horejc (1886 – 1983) from the Tomáš Hejtmánek collection, which contains approximately 300 works. This was the first solo exhibition of one of the country's most original sculptors after more than thirty years.

"I consider his oeuvre original and exceptional, comparable only to the important artists of the Renaissance period in terms of scope and variety of forms. I've always said that everything Horejc touched flourished, whether sculptures or pictures," Tomáš Hejtmánek explains, acknowledging his admiration for a unique figure in European sculpture who was especially acclaimed for his elegant Art Deco masterpieces. An exquisite extensive catalogue was specially published for the event, and afterwards nearly sixty percent of the exhibits were moved to the House of the Stone Bell for an exhibition organized by Prague City Gallery. As a follow-up to the travels of this unique collection, Arthouse Hejtmánek loaned six more Jaroslav Horejc works for the Secession. Munich, Vienna, Prague, Rome. The Wave of Modernity exhibition held in Rovigo, Italy, in 2017.

Jaroslav Horejc was a hardworking and prolific author. In the course of his long life, it is said that he produced over three thousand artistic works and pieces of arts and crafts - from sculptures made from various materials, reliefs, sketches, paintings, stage and costume designs, to glassworks, woodworks, ceramics and precious and common metals.

CATALOGUE

Hard bond with gold embossing, contains approximately 240 colour and black and white photographs, czech language, 224 pages. For further information click here.

PHOTOGALLERY

You can view photos of the exhibition here.